We are a team of committed professionals who understand that Business and Personal Mastery is only achieved through the conscious commitment by an individual and/or business to a process of continuous improvement. Many studies have proven that there is a measurable financial advantage for both individuals and organisations that learn faster and respond quicker to change and to opportunities.
The value of creating an organisational culture where Personal Mastery becomes intergal with Business Mastery is clearly demonstrated by an empowered, happy and effective team, and a more successful, productive and profitable enterprise.
"One can have no greater mastery than mastery of oneself" Leonardo da Vinci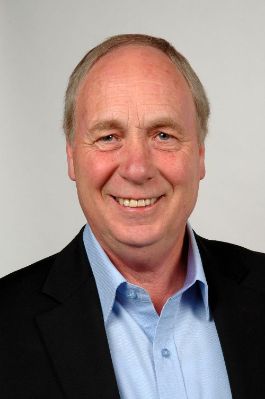 Kevin Heppleston
Business Success Strategist
Executive Coach
Career Coach
Kevin is an internationally recognised Award Winning Business Growth Strategist, Business Coach and Executive Coach, who has taken numerous business owners to multi-million dollar turnovers (and multi-million dollar net personal assets), assisted Clients to run more effective businesses, increase their revenue and profit, purchase businesses, exit businesses, systemise businesses, develop high-performing teams and, most importantly, obtain work-life balance.
He walks the talk! Kevin is an accomplished businessman and entrepreneur and he has extraordinary experiential knowledge.
Having coached a wide variety of businesses - from small to large - Kevin has the skills to take any business to new levels. Clients include manufacturing companies, IT companies, recruitment agencies, private trainers, presenters, large and small retail chains, wholesalers, service providers, child care centres, dentists, importers and distributors, seminar and event companies, and the building sector.
Kevin's understanding of the corporate world enables him to effectively coach Senior Executives to develop very effective and profitable organisations, with particular focus on leadership development and developing high-performing and self-managed teams.
To assist Companies and Organisations to more effectively connect with their people to drive business improvement, Kevin ulilises the leading-edge AskYourTeam business performance improvement survey system.
"The true impact of effective Business and Executive Coaching is much greater than the business successes this creates.
It's more about re- inspiring Business Owners and Executives to create new possibilities... for themselves, their teams and their business... and the greatest reward is witnessing these Business Owners and Executives achieving business and personal goals they never believed were possible, while creating lives they had previously only dreamed of." Kevin
Kevin also provides Career Coaching for company's being restructured and for individuals in transition; including executives who are completing their contracts, employees wanting to take the next step, and employees who are facing redundancy.
In addition to being a Certified Coach, Kevin is a Trainer and Presenter who has worked with many international presenters, both in NZ and internationally. Kevin facilitates interactive workshops on Leadership, Sales, Creating an Outstanding Customer Experience, Change Management, Time Management, Team Building and Career Transition, to name a few.
A Social Entrepreneur committed to making a difference, Kevin was a Founding Trustee of the Action Educational Foundation - a Registered Charitable Trust providing education for teenagers and young adults in business, entrepreneurism, life-skills and self-esteem, and was also instrumental in the roll-out of the very successful "stepUp" programme for teens in NZ.
The real measure of Kevin's successes are the successes of his Clients.
Kevin has also been recognised by the Business and Executive Coaching Community and achieved the following Awards:
- Coach to the Winner of the "Best Financial performance, 2008" Award
- Coach to the Winner of the "Business of the Year, 2004" Award
- Coach to the Winner of the "Entrepreneurial Business, 2004" Award

- Coach to the Winner of the "Business Woman of the Year, 2001" Award
- XL "Global Social Entrepreneur of the Year 2007" Award
- Global Coach of the Year, 2002 Award
- Australasian Coach of the Year, 2001 Award
- Show Me The Money, 2001 Award

- Outstanding Growth & Development, 2000 Award